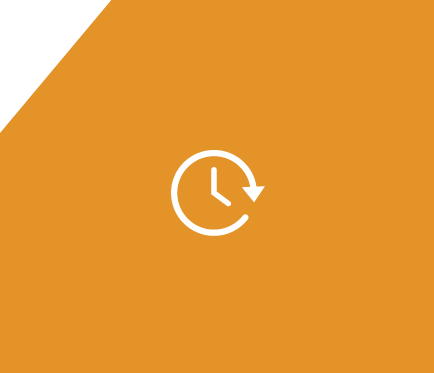 Business Translations & Time Sensitive Information
In the world of business, the effective use of time-sensitive information allows companies to identify and take advantage of opportunities to strengthen their organization and position themselves for better growth. As it is defined, time-sensitive information is only highly relevant and valuable for a finite period of time.
Once this period of time has passed, the relevance and value of that information is diminished or even completely eliminated. This means that in order to maximize the impact of time-sensitive information, there must be an increased sense of urgency to get that information to the relevant people to maximize its impact on the business. First, it is important to understand how time-sensitive information affects business decisions and the challenges that can arise when factoring in multiple languages.
Time Sensitive Information Within a Business
Time-sensitive information exists and nearly every area of a business. It could be information pertaining to an upcoming promotion on a product or service that has a set start and end date. It could also be information about a new process, product or service that needs to be kept confidential until trademarks or patents have been filed.
Even financial and accounting documents can be considered time-sensitive information to an accounting department (internal or external) during tax season. The vast majority of this information may not have immediate value for consumers, but it is still incredibly important information for a business to operate efficiently.
Consumers Make Information Time Sensitive
With the advancements of the internet, search engines and mobile technology, consumers have access to a nearly limitless source of information at all times. Whenever they need information, they expect to be able to be able to pull out their cell phone, ask Google or some other search engine a question, and find the answer they were looking for right away.
For example, a person who is waiting for a bus might wonder why their bus is late and look online to find out if there are any service delays. Another person might be looking up showtimes for a movie they've been dying to see. If they are unable to access the website of the theatre that they normally go-to for any reason, odds are that they aren't going to sit around and wait for the website to come back online. They will find another nearby theatre that is playing that film and go there if they can find the information they wanted on that website.
If you take some time to think about things that your customers frequently ask you or your staff about your products or services, you can also see how the mentioned examples could just as easily happen to your business and the opportunity cost is quite significant. Being able to provide the right information at exactly the right time is crucial for all businesses in today's digital landscape.
Businesses Are Using Time Sensitivity to Their Advantage
Businesses are adapting to these consumer behaviours to come out ahead in their markets. This can be seen in online retail which has surged since the onset of the Covid-19 pandemic. This is primarily being done in two ways:
Time Sensitive Promotions
If you've visited an online store, you may have seen a popup message offering a big discount if you make a purchase within a short window of time (like 20-30 minutes). Alternatively, you may find the shop showing promotions for limited quantities of products to create a sense of urgency to buy like this furniture store in Ottawa.
Amazon and Expedia are great examples of larger companies that do time-sensitive promotions well. Expedia intentionally shows limited plane tickets and hotel room quantities to create scarcity. On any Amazon product page, you will see a message like "order in 1h 53m and get it tomorrow." This sort of guarantee has been shown to increase the likelihood of a consumer making a purchase right away, and also factors in the second way in which businesses are taking advantage of time sensitivity.
Time Sensitivity of Delivery
As previously mentioned, when consumers need information, they expect to be able to get it right away when they search for it online. This demand is not just limited to information, though. Consumers want to get their products as quickly as possible and are even willing to pay more in shipping costs in order to get it quicker. The Amazon example shows exactly how they take advantage of this to increase the likelihood of making a sale.
However, there isn't a business in existence that has the same supply chain capabilities as Amazon. For those businesses, they simply need to offer the fastest delivery times for the best possible price, adding another aspect of competition that must be managed.
Language Barriers and Time Sensitive Information
Given the prominence of time-sensitive information that can impact a business from both within and outside a business and the ways it can be harnessed to increase business revenues, it is easy to see that managing time-sensitive information for positive business outcomes is no easy task. Adding to this difficulty in Canada is the prospect of doing business in both English and French.
The need for accuracy down to the smallest detail in translating this business information and using it as intended creates an extreme increase in the amount of work that needs to be done to capitalize on time-sensitive information, and properly communicate time sensitive promotions. The impact of poor, or even slightly mishandled translations can be devastating for a business, even if the information that is translated is for internal use only. With the extreme competition in the business landscape, especially in the digital space, it has become increasingly important to rely on professional translation services to get the job done quickly and correctly.
Trust 5 Star Translation for Time Sensitive Business Translations
That is where 5 Star Translation comes in. Our team of professional translators are able to quickly and accurately translate any form of business document, website, or promotional material, and can get the job done quickly if needed. Don't put your business at risk by mishandling translations of time-sensitive information. Contact us today to discuss your translation needs!
Committed to Serving Canada's Translation & Editing Needs
At 5 Star Translation, we excel in the areas of English-French translation, writing, editing and proofreading. Whether you need one of these services or are looking for a one-stop shop for all four, we are here to serve your needs – with attention to detail and commitment to service. Contact 5 Star Translations today to find out more. We will be back to you ASAP (in most cases within an hour).
2435 Holly Lane, Suite 100, Ottawa, ON K1V 7P2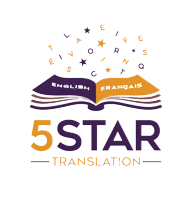 Contact 5 Star Translation