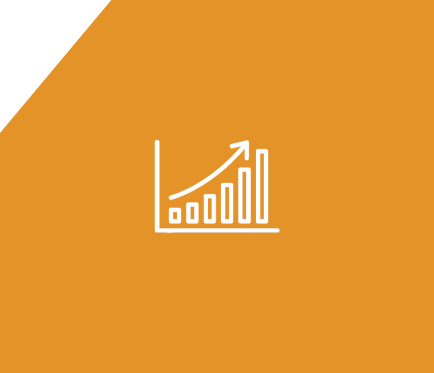 How Accurate Website Translations Can Improve Your SERP Ranking
If you're running a business with an online presence, you know how important it is to rank high on Google. But did you know that having a French version of your website can actually help you improve your site's overall SEO rankings? Furthermore, translating your website offers several benefits for your business, especially in Canada where a huge portion of your potential customer base speaks French.
Issues With Using Free Online Translations
Using a free online translator, like Google Translate, may seem like the simplest way to go about getting a French version of your website, but it can actually do a lot of harm. While the technology used by online translation tools has improved over the years, they still struggle with providing an accurate translation. The generic algorithmic translation engine in play will struggle with the nuances and idiosyncracies unique to every language. If you take the time to run every single page of your website through a translation tool, you will end up with a literal word-for-word translation. That will cause moderate to significant confusion among those who read that language. Online translation tools lack the ability to properly and consistently translate content with the right grammar and local verbiage. What you end up with as 'translated content' probably won't make sense to website visitors. With these poor-quality translations, your SEO strategy will be severely affected.
Improve SEO Rankings with a French Version of Your Website
Ranking high is one of the most crucial parts of increasing your visibility. It ensures that a larger number of potential customers have a chance of visiting your website and seeing your products or services. Investing in a French version of your website can help you improve your SEO rankings. This allows your website to rank for keywords in another language, making it more visible to other language speakers. Search engines will take the traffic from your English and French versions of your website and boost your search engine ranking if they like what they see.
Gain More Visitors & Increase Engagement
When your website gets more visitors and better engagement, your position on search engine results pages will improve! This leads to more visitors and higher ranking, each successful increase feeding the other. Search engines, like Google, place a lot of value on websites with quality content and good user engagement/experience. With an accurately translated website, more people will click on your website and lead you to rank higher. As everyone knows, the higher you are on the results page, the more visibility you have with potential customers. A properly translated website also improves user experiences, encouraging them to spend more time on the website.
However, you're not going to get these results if you provide a French version with poor translations. If potential customers visit your French website and can not understand the content, your bounce rate will increase, ultimately leading to a decrease in your site's traffic.
Using Localization to Reach Accurate Audiences & Regions
French translations of the content on your website will enable you to reach a more specific audience or region. French Canadian and France French are vastly different so you want to be cautious of the language or vocabulary you are using in your translations. Even within Quebec, the regional verbiage is often different. This difference in vocabulary can impact how you rank on search engines. If customers are searching for your product or service and you are not using the right words, you won't even have a chance at ranking high.
5 Star Translation – Accurate Website Translation
Proper website translation improves your website's performance in SEO ranking, which in turn boosts your business. It is a smart decision for those looking to penetrate foreign language markets and take their business to new heights.
At 5 Star Translation, we provide Canadian business owners with accurate website translations. Our high-quality translations capture the right tone and use localization to ensure the right terms are being used. If you're interested in learning more about how 5 Star can help with translating your business's website, reach out to our team today!
Committed to Serving Canada's Translation & Editing Needs
At 5 Star Translation, we excel in the areas of English-French translation, writing, editing and proofreading. Whether you need one of these services or are looking for a one-stop shop for all four, we are here to serve your needs – with attention to detail and commitment to service. Contact 5 Star Translations today to find out more. We will be back to you ASAP (in most cases within an hour).
2435 Holly Lane, Suite 100, Ottawa, ON K1V 7P2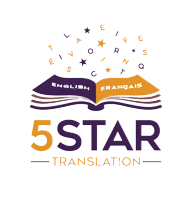 Contact 5 Star Translation