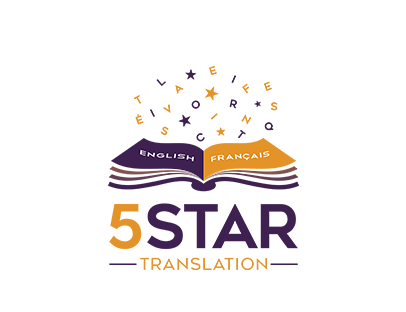 Why Hire a Professional Translator– 4 Important Things to Consider
So, you are looking to expand your business, reaching markets that have the potential to comprehend to your products and services. But how are you going to convey your message to them when their native language is other than English? How you are going to make your marketing materials and campaign speak and create an impact? How you are going to make your website be the communication platform for them to access your service and products?
All these aspects can be effectively addressed when you look for professional translation of your website, marketing material and other documents of communication. While translating may seem to be an easy task, many business owners commit the mistake of opting for software programs, non-professional translation service or other such options that hinder their business objective in the long run. This is where having a professional translator to interpret your message and information and convey them effectively in the other language becomes of utmost importance, as explained below:

Professional Quality Work
You may opt for software but that will translate based on the in-built program, not taking into account linguistic accuracy and cultural sense. The usage and presentation of elements like grammar factors such as verbs, adjectives, sentence structuring is different in different languages, which translation programs may not be well equipped to decipher. The meaning of the whole sentence may get distorted. This is also the problem with translators who are not well versed with the language, the data is translated into. All these aspects harm the work and ruin the image of the brand as well.

Use of Rich Vocabulary
A professional translator knows how important it is to make a data more valuable using rich vocabulary. They are well equipped with knowledge of words, as well as sense and deepness of mother tongue, thus rendering a high quality translation result.

Accuracy
You may want something translated related to a specific field like science, business, law, engineering or else. Different fields of work require word presentation specific to that field's essence. This is something that only a professional translator is well aware of, while software programs run on same pattern for all types of translation that won't give you desired quality and accuracy. The length of the text is also well managed by the professional translators. Like if you want a web page content to be translated into other language and result is not fitting to the page size, then the translator can shorten or lengthen (as per need) to make it befitting to the page space.

Cultural Tone
Apart from grammatical correctness, adhering to cultural tone is also of high significance as that forms the base of how you are going to connect with the target audience and convey your message clearly and meaningfully. A professional works through deep research and use right method to make the converted text into culturally rich and can alter the different dialects of that language.

Opting for limited-in-function software programs or low-quality translation service may save you costs up-front, but it does render your work meaningless and could tarnish the image of the brand. So, pick a quality and professional translator that knows your requirement and can provide you with the expected results that help you reach business objectives.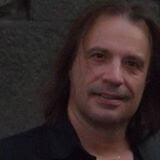 Robert Nadeau
Founding Partner , Kerr & Nadeau
I had occasion to use Michel Boulet's services again last week to translate a legal letter I had drafted from English into French. The professionalism, timeliness and affordability definitely set 5-Star Translation apart from Michel's competitors, head and shoulders above all other translators we have used in the past. Nice to see that my first experience with 5-Star Translation 7 months ago wasn't an exception. It represents a quality of service that is truly exceptional. Highly recommended.

Graham Houze
Vice-President, HSP ENGINEERING AND ENVIRONMENT
It is always a pleasure to deal with Michel. The translation work is top-notch with the work completed quickly and ahead of schedule. If you are in need of translation services, I would recommend considering 5 Star Translation Services – it takes the worry and concern out of getting your document translated.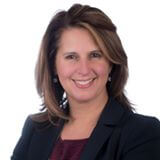 Lise Sarazin
Owner, Stellar Promotions
I have the great pleasure to work with Michel to translate menus. The service was more than impeccable. He took the time to ask questions about the client, so we could use the proper language! He is truly interested in providing the best translation for the client.

Anson & Vanessa
Owners, U Save More
I contacted 5 Start Translation after one of my Quebec clients provided "translated" material to work with in Ontario that was just that – translated.

Translation from French to English and vice versa can not just simply be converting words from one language to another. Context is so unbelievably important so as to ensure that the flow of the document keeps is meaning and is easily readable.

Michel is a master at this, he asks questions about what he's translating so that the finished product is not only well translated from one language to another but that it reads as if it had been originally written in that language. I highly recommend Michel for any translation needs!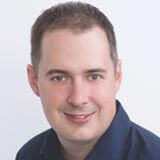 Christopher MacDonald
Owner, Security Connection
There are people and businesses you refer people to simply because someone has asked if you know a good 'blank'. Michel Boulet is the kind of person I am excited to refer my most important clients to. Michel is great at what he does but more so, an honest great guy to deal with.
Thanks Michel!