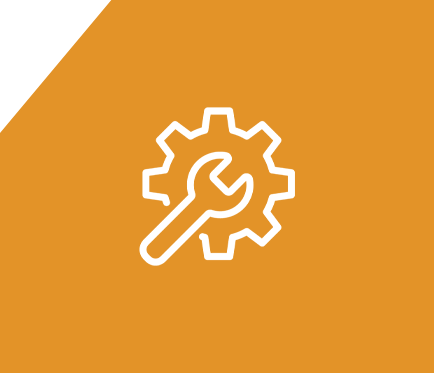 Translating Specialized Content for Service-Based Businesses
For businesses operating in Ontario and across Canada, there is no doubt about the importance of using English to French translation services.
Usually, product-focused businesses will invest in professional translation services for their website, product packaging, and basic marketing material. This allows them to reach a larger consumer base to sell products to.
What about the businesses that offer services? For those businesses, translating your service material, content or offering your translated versions of your services is highly beneficial.
Expand Your Service-Focused Business With Professional Translations
Partnering with a professional translation service allows you to offer clients your clients a more well-rounded service.
Translating your materials and content such as brochures, training materials, guides, and more allows you to reach a larger client base in your specialized field.
Although you may not be offering your full services in French, you can still draw in clients with accurately translated materials. For instance, service-focused businesses such as consulting, technical writing/reporting, creative agencies, and more can benefit from working with a professional translator.
The Reality for Service-Focused Businesses in Canada
Canadian businesses are tasked with the challenge of operating in a bilingual market. Even if you don't operate as a French company, you can still work with businesses to offer materials and documents in French.
Let's think about an example of this. You're a consultant that specializes in coaching businesses through managing their workload and prioritizing their well-being. Let's say a company approaches you about your services. They mention that a few of their employees are francophone. They want to ensure these employees are included in this coaching. Having tools and resources in place to offer francophone employees the means to benefit fully from your service is a huge selling point!
Don't miss out on amazing opportunities in your line of work! Working with a professional translation service is one way that you can expand your business and take advantage of every opportunity you're presented with.
5 Star Translation's Work With Technical Companies & Specialized Content
At 5 Star Translation, we've worked with a variety of businesses and organizations that operate in technical or specialized fields. These partnerships have allowed us to become experts in technical translation giving us the ability to accurately translate large documents and reports.
Our Work With Integrity by McCarthy Inc.
We've had the pleasure of working with Integrity by McCarthy Inc. They work with large organizations, such as the Government of Canada, that are dealing with integrity issues and help workplaces investigate incidents involving harassment, violence, and fraud.
In this line of work, it's important to have resources and materials that everyone can fully understand! By partnering with 5 Star Translation, they have been able to go that extra mile to ensure that their clients are fully benefiting from their services by providing them with translated materials.
Our Work With Horizant
Our team has also had the opportunity to partner with an Ottawa-based technological company providing the Archibus solutions to Canadian companies. The work we do involves translating large technical documents and reports. This type of work requires a high level of technical knowledge. We have been able to provide translations that use the proper terminology and verbiage required for a high-quality, accurate translation.
The work with Horizant has involved working with some of the largest real estate developers in the country, including large banks and Credit cooperatives.
If you're a service-focused company operating in Ontario or Canada, work with our team at 5 Star Translation to take your business to the next level.
Contact us today to get started with our professional translation services!
Committed to Serving Canada's Translation & Editing Needs
At 5 Star Translation, we excel in the areas of English-French translation, writing, editing and proofreading. Whether you need one of these services or are looking for a one-stop shop for all four, we are here to serve your needs – with attention to detail and commitment to service. Contact 5 Star Translations today to find out more. We will be back to you ASAP (in most cases within an hour).
2435 Holly Lane, Suite 100, Ottawa, ON K1V 7P2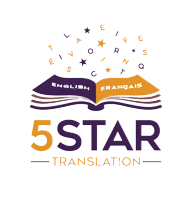 Contact 5 Star Translation