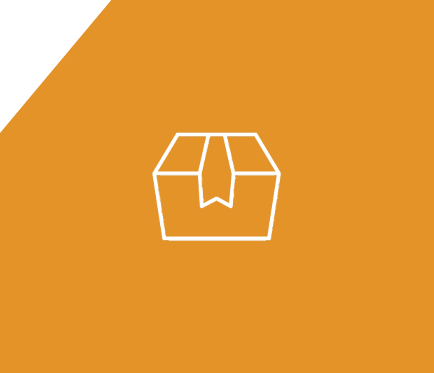 Meeting Canadian Standards for Packaging Translation
If you're a Canadian business owner running a product-focused company, there are certain considerations you need to account for when it comes to your product packaging translation. Especially if you're looking to expand into the Quebec market! However, there are still general considerations for selling your product across Canada.
It's important to understand and correctly apply language regulations when you translate packaging for the product you are selling.
Canadian Standards for French Packaging
There are a few federal and provincial groups that define the requirements for French packaging in Canada. The Canadian Food Inspection Agency, the Competition Bureau and the Charter of French Language in Quebec all provide business owners with information regarding standards for bilingual packaging.
For instance, a general rule is that all mandatory information must be presented in both official languages (French and English). Information such as numbers are considered bilingual and measurements must be presented using the metric system.
Canadian Food Inspection Agency Guidelines for Bilingual Food Packaging
The Canadian Food Inspection Agency is responsible for the safety of food, plants and animals in Canada. The agency provides standards that business owners must follow for distributing and selling consumable products in Canada.
Labels for food products must include:
-Common name
-Net quantity declaration
-Dealer Name & Address
-Ingredients' list (including food allergens)
-Nutrition facts table
-Durable life date
Mandatory information on prepacked consumer goods must be shown in both English and French. There are some exceptions to this rule such as the name of the business and specific item names (i.e. alcoholic beverages), local foods, specialty products and more.
Canadian Consumer Packaging & Labelling Act
The Consumer Packaging and Labelling Act requires prepackaged consumer products to have proper labelling information.
Labels for prepackaged consumer products (non-food) must include:
-Product identity
-Product net quantity
-Dealer's name and principal place of business
The following rules apply to products sold in Canada:
-All mandatory label information must be shown in English and French
-The net quantity must be declared in English and French (numbers and metric symbols are considered bilingual)
-The dealer's names and principal place of business must be shown in either English or French (in some cases, the product's name is already French).
Things such as directions for use or promotional statements are not required to appear in French. However, it is encouraged and can open your business up to market opportunities!
Quebec Language Laws for French Packaging
If you're working towards entering the Quebec market, you must be aware of the Charter of French Language. The province of Quebec has additional requirements and regulations concerning the use of French on all products marketed and sold within the province.
For consumer products, general rules including descriptions and any accompanying documentation (i.e. product instructions, disclaimers, etc.) must be presented in French. For documents and content such as contracts, advertisements, websites and social media used for commercial purposes, it is also required for them to be presented in French.
Other languages are allowed to be present but they should not be given prominence over French.
The Risk of Not Having Translated Packaging
Not having professionally translated packaging comes with risks. First and foremost, regulatory non-compliance is the main risk. In Canada, labelling regulations are mandatory. It is within the Canadian Food Inspection Agency's power to recall products with non-compliant labels.
If your product is recalled due to non-compliance, you'll face paying additional expenses related to removing the product from the market. Designing and printing new labels, relabelling, re-distribution and more.
Another risk of not having properly translated labels is allergen warnings. This should be taken seriously since it is a food safety issue. Products with allergens that are not clearly labelled (in French and English) can cause illness, result in recall and spark lawsuits. This can seriously damage your reputation as a company, which can take years to recover from.
Explore Packaging Translation Opportunities With 5 Star Translation
According to the 2011 census, over 7 million Canadians speak French and are not exclusively located in Quebec. So, whether you're trying to enter the Quebec market or you're simply trying to reach another potential market segment, bilingual packaging is a worthwhile investment for your business.
Working with a professional translator who has experience in French Canadian translation will ensure that your bilingual packaging is accurate. Even the tiniest details like punctuation, capitalization and using the proper slang make a world of difference to consumers reading your packaging.
At 5 Star Translation, we're here to help you with all of your packaging translation needs. We have experience working with a variety of companies that operate in various industries. Our team will be able to ensure this aspect of your packaging launch goes smoothly.
Contact our team at 5 Star Translation if you're interested in professional product packaging translation in Ottawa.
Committed to Serving Canada's Translation & Editing Needs
At 5 Star Translation, we excel in the areas of English-French translation, writing, editing and proofreading. Whether you need one of these services or are looking for a one-stop shop for all four, we are here to serve your needs – with attention to detail and commitment to service. Contact 5 Star Translations today to find out more. We will be back to you ASAP (in most cases within an hour).
2435 Holly Lane, Suite 100, Ottawa, ON K1V 7P2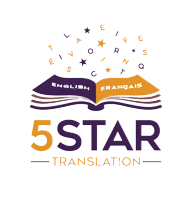 Contact 5 Star Translation