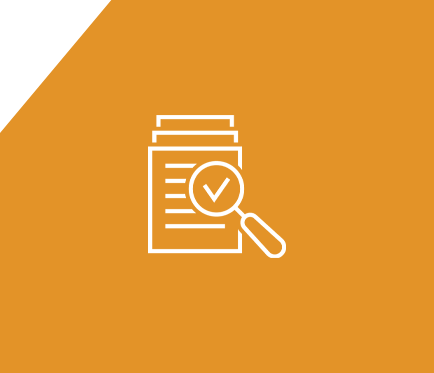 Why You Should Be Using Professional Translation Services for Company Documents
When running a business in Canada, especially if you're in Ottawa, working or interacting with bilingual clients or employees is something you'll likely face.
A great way of accommodating bilingual folk is to translate company documents they have to read. Document translation is not just about translating your documents word-for-word.
If you are going to translate company documents, do it the right way and work with a professional translation service!
The Problem With Using Google Translate & Other Online Tools
Many businesses usually use online translation tools, like Google Translate, for a quick and easy solution to translating documents. Google Translate uses algorithms and machine learning to provide you with a translation as quickly as possible. However, the accuracy of the final product is questionable. Several risks come with using online translation tools. First and foremost, they cannot provide accurate translations that use the right language for your industry.
There are also security concerns you should be aware of. If you are trying to translate highly sensitive content that contains personal or important information, you should no use online translation tools. For instance, when using Google Translate, once the text is entered into their tool, it becomes the property of Google.
Although online translation tools have come a long way over the years, they are still far from where they need to be for business owners looking to properly translate company documents.
Reasons Why You Should Be Using Professional Translation Services for Your Company
Using a professional translation service, like 5 Star Translation is the best course of action when it comes to translating your company's documents. Here are a few reasons why you should be using a professional translation service:
Experts in Translation & Your Industry
Translators who are experienced and knowledgeable in their craft can provide you with accurate, high-quality translations.
Due to the nature of their work, professional translators are knowledgeable in a variety of industries, which means they will be able to incorporate industry terminology and verbiage used in the French language. If you operate in an industry that uses a lot of obscure terminologies, you can trust that professional translators will be able to understand the context of your documents.
Translators Understand Language Requirements
If your business is in an industry that requires language to pass certain legal requirements, a professional translation service will be able to ensure that your material complies with any regulations.
If you use online translation tools, it will provide you with translations that do not consider the proper language requirements for your documents. So, whoever is reading the translation will not be impressed with the document they are reading.
Improve Your Company's Reputation
If you're going to go the extra mile and provide translated company documents, it should be done properly. Clients or employees will be beyond impressed if they are presented with documents or material that is properly translated for them. Otherwise, you are causing more harm than good for your company's reputation.
Providing translated documents with poor grammar to clients or employees will reflect poorly on your company. Professional translators will be able to use proper grammar and syntax, providing the reader with a better experience.
Avoid Instances of Miscommunication
Professional translation services will allow you to avoid miscommunication with employees or clients. You can trust the translation to convey the exact message and meaning that you intend.
They will be able to take your company's documents and translate them using the right idioms, metaphors, syntax and more so that the reader fully understands the content.
5 Star Translation – English to French Canadian Translation Services
At  5 Star Translation, we have years of experience translating company documents for many businesses in a wide variety of industries. Our experience with company translations covers industries such as software, business, medicine, engineering and much more! Our team will be able to provide you with translations that are tailored to your industry. We will also be able to provide you with editing and proofreading services to polish any of your documents.
If your business is looking for an experienced professional service for English to French translations in Ottawa, reach out to our team today!
Committed to Serving Canada's Translation & Editing Needs
At 5 Star Translation, we excel in the areas of English-French translation, writing, editing and proofreading. Whether you need one of these services or are looking for a one-stop shop for all four, we are here to serve your needs – with attention to detail and commitment to service. Contact 5 Star Translations today to find out more. We will be back to you ASAP (in most cases within an hour).
2435 Holly Lane, Suite 100, Ottawa, ON K1V 7P2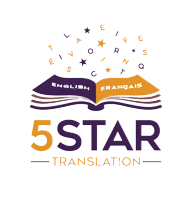 Contact 5 Star Translation