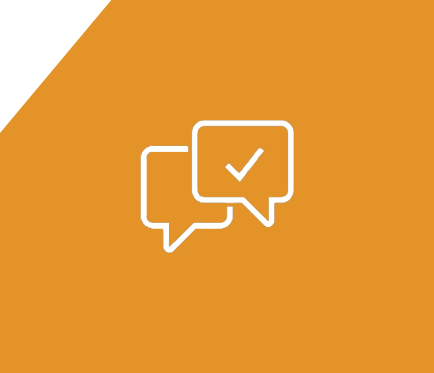 What is the Difference Between Translation & Localization?
You'll often hear the term localization come up in regard to translation. Those with a surface-level understanding of the two might use translation and localization interchangeably.
However, there are distinct differences that you should be aware of to fully understand whether you are getting the best services or translations done. If you're looking to have your website translated or you want to reach your francophone consumers better, understanding the difference between translation and localization will go a long way!
How Is Translation & Localization Different?
Although they are used interchangeably, translation is the first step and localization brings your text to the next level.
What is Translation?
Translation, to put it simply, transforms a piece of text from one language to another.
The meaning of the translation is equivalent to the original text while using the proper syntax. Using translation alone is not always enough if you want to reach your intended audience.
For instance, if you are having your website translation, the translation that is done will only change the existing text on your website to accurate sentences in another language.
What Is Localization?
On the other hand, localization provides a far wider reach. It involved both linguistic and cultural adaptation through a more comprehensive process.
Text that is being translated will be adopted for another locale. Using the website example, localization might change the tone of your content and the idioms or expressions that are used.
Localization takes into account both cultural and functional content changes.
Cultural content includes:
● Humour
● Etiquette
● Rituals
● Myths
● Symbols
● Expressions
Functional content refers to:
● Measurements
● Currencies
● Geographical References
● Products Descriptions
● Reviews
Value Localization When Searching for Translation Services
Basic translation, without the use of localization, comes with issues involving intent and clarity. For your businesses' sake, word-for-word translations are not ideal.
If you are trying to grow the audience of your business, seek out a translation service that uses localization and specializes in the language you are looking for. They know and understand the culture and technical nuance required.
Translation and localization are different on a tactical level but to be successful, using them in conjunction will provide you with the best outcome. People reading your website or documents pay attention to these details, meaning it could make or break a sale or business deal. When it comes to websites, localization can help you increase engagement and grow your business.
Work With 5 Star Translation for Your Translation Needs
At 5 Star Translation, our team offers English to French translation services for businesses in Canada. Whether we're working on website translations or editing and proofreading, we pay close attention to detail. We apply localization best practices to our translations so that you don't have to worry about your content missing the mark.
Accurate, localized translations can help your business gain a significant advantage over your competitors. As a business owner in Canada, you're bound to encounter francophone clients or plan to expand into the Quebec market. To do so successfully, work with 5 Star Translation for documents, product descriptions, website and more.
Our team at 5 Star Translation specialized in English to French translation, so you can rely on us to provide you with accurate and thorough translations. If you're interested in working with our team, reach out to our team today!
Committed to Serving Canada's Translation & Editing Needs
At 5 Star Translation, we excel in the areas of English-French translation, writing, editing and proofreading. Whether you need one of these services or are looking for a one-stop shop for all four, we are here to serve your needs – with attention to detail and commitment to service. Contact 5 Star Translations today to find out more. We will be back to you ASAP (in most cases within an hour).
2435 Holly Lane, Suite 100, Ottawa, ON K1V 7P2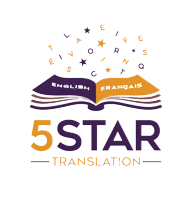 Contact 5 Star Translation