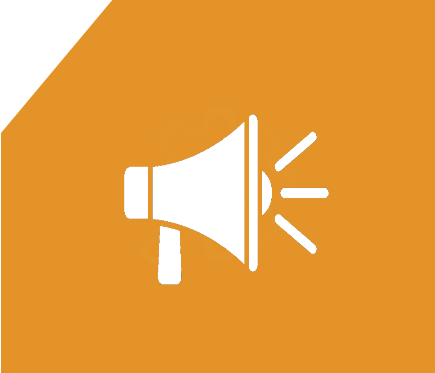 How Professional Translation Improves your Content Marketing Strategy
Content marketing as a strategy focuses on sharing relevant information targeted at reaching and attracting a specific audience(s) to your business or service. This approach has proven effective over the years and has helped many companies establish their brands and build brand loyalty.
When done right, content marketing can also help businesses and organizations expand, especially when crossing borders into markets with different languages. When paired with marketing content translation, companies have a better chance of establishing themselves in their new markets and replicating their past successes.
As you're expanding into newer markets, existing successful content provides a tried and trusted base to launch your content marketing strategies. However, you may lose out on this goldmine in the absence of quality and effective translation services. Using crude translation methods, exclusively outsourcing to AI translators, or excessive reliance on technology may not provide the needed results that take local nuances and word usage into context.
The Need for Professional Marketing Translation Service
Experience and specialization are key indicators of competence in the service industry. Consumers trust these metrics and would choose service providers based on how best they appear to be positioned to meet their needs. As a business owner, you'll also choose your vendor based on these same metrics.
There is no substitute for competence and quality, especially when expanding into a new market. You should aim to partner with a proven marketing translation service provider that gives the best value for your money and positions your content to relate and resonate with your new audience.
Localizing Content
Words have different meanings and contexts in different languages. Some English words do not have a direct local language translation and may be harder to localize for non-professionals. Professional translators agree that their audience defines translation outcomes. This is because global-purpose marketing content follows the language generalization and inclusion path as opposed to locally targeted translations. With locally targeted translations, your brand is positioned to score some more points.
Having understood the importance of content localization, one might wonder if it is any different from translation. Plain translations are often plagued with issues like unclear intent and coherence, especially because it focuses more on translating words or sentences for readability and comprehension purposes. However, content localization speaks to your target audience on a deeper level. Localized content commands a sense of belonging, while focusing on the cultural and functional adaptation of the content.
Reaching New Audiences with Content Translation
As a business owner that is expanding into a new market where your audience speaks a different language, you should be focusing on passing relevant information about your brand or business to them. Knowing the key areas and content to translate can help you establish a better presence, keep engagement at an all-time high, and drive your marketing efforts to a conclusive end. Below are some important content types you should translate to keep your newer audience up to date.
Website Content
For many business owners, their website represents their largest content repository. This is largely due to the amount of traffic generated from search engines and other sources. Traffic and other metrics are good incentives for translating your website pages. Website content translation allows you to expand your keywords into new languages and reach more audiences.
Businesses on a budget can, however, focus more on translating key pieces such as blogs and articles to save cost.
Social Media Content
Engagements and interactions on social media channels humanize brands, thus making them more relatable.
Social media platforms let businesses see where their audience is coming from and what languages they speak. Publishing content in multiple languages simultaneously allows the business to serve and expand its audience across multiple locations.
Video Content
Video marketing has been on the rise in recent years. With the increasing use of video streaming platforms like YouTube, more businesses have found the next best goldmine to connect with their audience.
Engaging with your audience through video marketing materials could take the form of advertisements, documentaries, reviews, and testimonials, to mention a few. Translating your video content, whether through voiceovers, closed captioning, or subtitles, gives your brand a larger audience to connect to.
What Next? Working With 5 Star Translation
Any business that is worth its salt understands how important its audience is, whether local or global. Connecting to a local audience requires more attention to detail. Getting expert-level marketing translation services can just be the key to unlocking newer revenue streams.
At 5 Star Translation, our team offers high-level English to French translation services at competitive prices designed for businesses of all budget sizes. If you're ready to take your content marketing strategy to the next level, contact our team today!
Committed to Serving Canada's Translation & Editing Needs
At 5 Star Translation, we excel in the areas of English-French translation, writing, editing and proofreading. Whether you need one of these services or are looking for a one-stop shop for all four, we are here to serve your needs – with attention to detail and commitment to service. Contact 5 Star Translations today to find out more. We will be back to you ASAP (in most cases within an hour).
2435 Holly Lane, Suite 100, Ottawa, ON K1V 7P2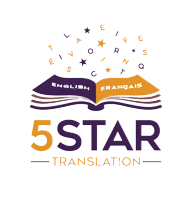 Contact 5 Star Translation